Keep up with the latest news about upcoming shows, information nights and special events.
Obedience championship show
14, 15 January 2023
Titahi Bay Canine Obedience Club
Our next show is our Competition Obedience Show in January, sponsored by the great team at Nutrience.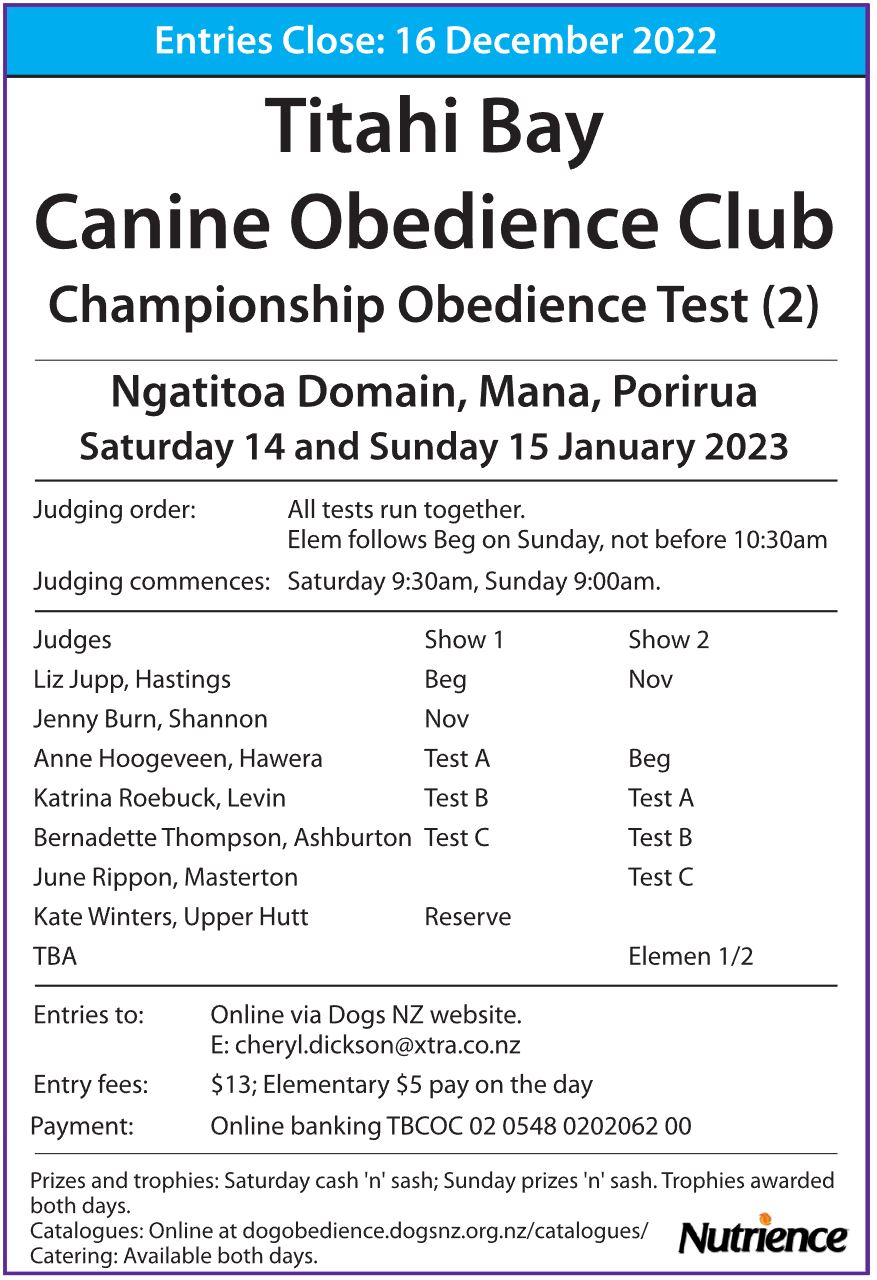 Rally-Obedience championship show
28 May 2023
Titahi Bay Canine Obedience Club
We also have our Rally-Obedience Championship Show and Competition Obedience Ribbon Trial in May...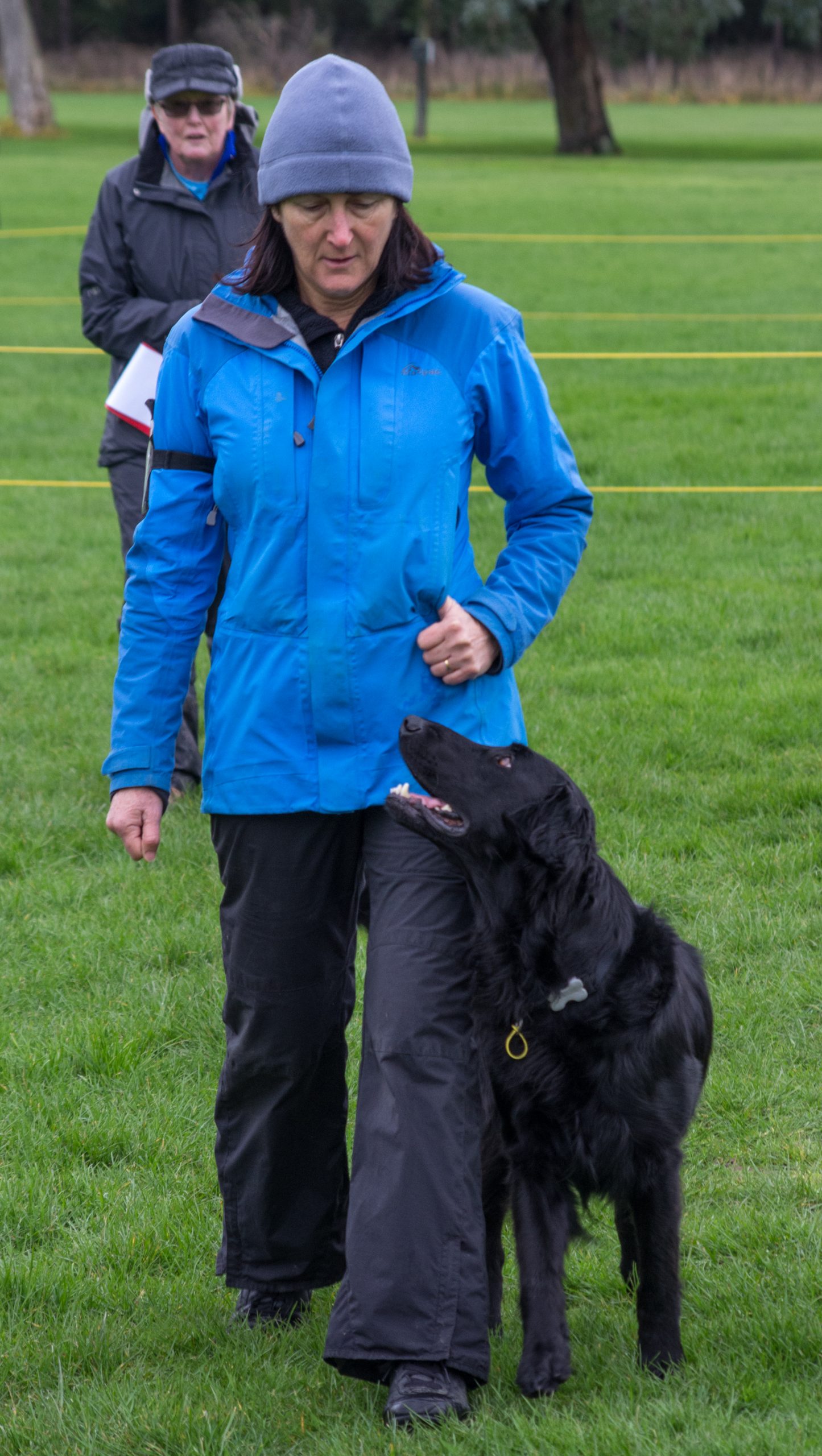 TBCOC Information Evening
Next date to be confirmed
Titahi Bay Canine Obedience Clubrooms, Ngatitoa Domain
If you're new to dog training, have just finished your Puppy class, or graduated last term and are wondering what to do next, Information Nights are an opportunity to watch demonstrations and talk to our instructors about what we offer at TBCOC. We will show you:
What we do in the different Domestic classes, from Level 1 to 3, and how we help you train your puppies in our Puppy classes.
How you can start training to compete in Obedience and also what we do in the next 2 levels of Obedience classes.
The challenges of Rally-O, and the fun you can have training your dog to compete and be successful at this.
How we help develop Canine Good Citizens in our CGC training classes, the most practical of all dog training!
Come along and ask questions or just enjoy the entertaining demonstrations...
Please do not bring your dog to the information night.